About
Every great story has a beginning. Simbisa Brands' story began when the inaugural Chicken Inn outlet opened in Harare, Zimbabwe in 1987. Its focus was on using the freshest, locally sourced ingredients to produce a delicious and affordable menu. The renowned fried chicken pieces, fried chicken burgers, fresh rotisserie chicken, spicy chicken wings and the famous hand-cut chips that are made daily in our restaurant outlets are the reasons why this brand has grown exponentially over the years. That same focus continues today in every outlet across Africa, making it one of the most recognizable brands on the continent.
Chicken Inn's commitment to providing its customers the guaranteed distinctive taste synonymous with the brand is the key to our success. The popular 2-Piecer stands alone as the "meal of the people." As one of our top sellers, this delectable option satisfies thousands of on-the-go consumers daily.
Three decades later, the outlet continues to offer value for money with a broad- spectrum menu that appeals to individuals as well as families. We have convenient drive-through services in multiple locations in Africa. Only the best A-grade chicken and premium spices are used to ensure the quality taste that the brand is famous for. As a proudly Zimbabwean brand, Chicken Inn currently boasts 112 outlets throughout Africa, including Zimbabwe, Kenya, Zambia, Ghana, Swaziland, Namibia, Malawi and DRC. The ever-increasing footprint of Chicken Inn and Simbisa Brands provides the people of Africa with affordable, uniquely flavoured and high-quality quick service meals.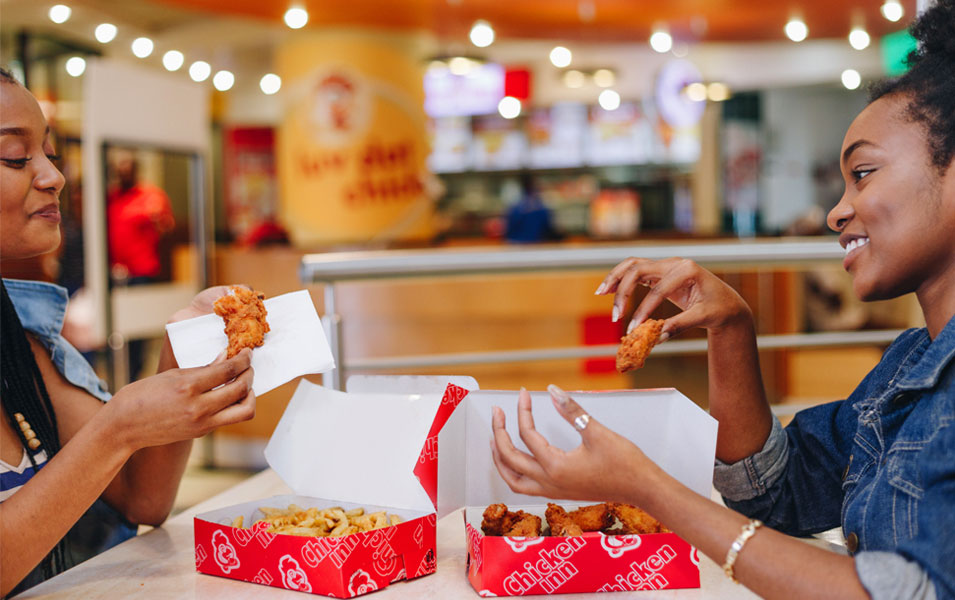 Branches
Chicken Inn Ghana has about five branches in the Accra. These branches include Chicken Inn Accra Mall, Junction Mall, Achimota Mall, Westhills Mall and Chicken Inn KIA located at Airport Shell.
Chicken Inn on Pizarea
The restaurant in Ghana can be found on the Pizarea platform to serve online customers. You can browse the Chicken Inn menu to see the chicken inn prices online. The new crispy chicken menu introduced by Chicken Inn Ghana is making waves. You can get spicy jumbo wings for just GH¢ 10.00 or GH¢ 13.00. Also, you can get 2 pieces crispy chicken with fries or rice at only GH¢ 14.00. What's more, the 9 pieces crispy bucket goes for a cool GH¢ 40.00.
They are notable for their affordable prices and tasty chicken. There are other brands that are under the same management as the restaurant. These include Pizza Inn, Galitos and Creamy Inn all under Simbisa Brands.