Looking for where to order pizza online?  Order online from http://www.pizarea.com.
Pizarea is an online food ordering platform available as an app on AppStore, Google play store, and Huawei App Gallery. Also, it is available as a website (pizarea.com).
Users who have downloaded the app can register, log in, go online and get the chance to view and access different local and fast food restaurants, explore their menu options, order food online and have it delivered to them anywhere and anytime.
Pizarea promises users a stress-free, customer-friendly experience, and here's why you should also join the thousands of Pizarea users today!
Order Pizza online via our call center for rapid response and assistance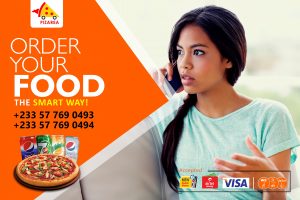 Pizarea, unlike other online food platforms, offers customer support with their orders through a call center and customer service representatives. This is to help make the food ordering experience easy and seamless.
Customers can call Pizarea's through the "connect with us" icon on their profile and have a customer service agent attend to them.
In addition, the customer can also request to have an order scheduled for a particular date and time and the agents will put in the request for them. Convenient right?
Dial a short code to order Pizza offline.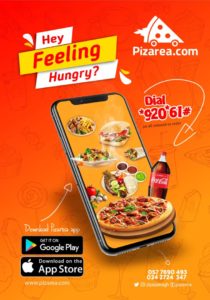 Customers can dial *920*61# on their handsets to view promotions, place an order, or request a callback. This means that customers without smartphones are not left out of the Pizarea experience.
They can simply dial the short code and access the platform's services to either order food or receive assistance. Moreover,  when a customer experiences internet challenges and hence cannot access the platform's app or website online, they can opt to use Pizarea's shortcode instead. Genius!
Order  Pizza online via Whatsapp Channel.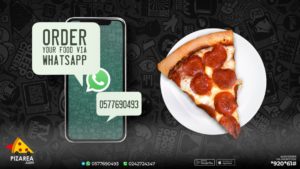 Again, customers can also order food online via chat on WhatsApp number (0242724347) and get a customer service representative to instantly take their orders.
Additionally, customers can also forward their complaints or challenges via the same channel to get assistance.
In conclusion, pizarea's tagline is to make food ordering a delight for our customers which is why we have various channels for them to order food for their convenience and comfort.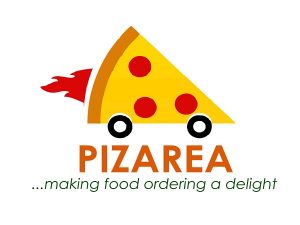 Here are a few pizza restaurants available on pizarea.com: Papa's pizza, Cheezzy pizza, Eddys Pizza, Pizza Inn, Pizzavella, and Artist Pizza.
Will you order your pizza online from Pizarea? Which of our channels will you use and why?