PIZZA RESTAURANTS
Pizza restaurants in Accra have grown over the years. Have you ever had to pay a high delivery fee for a box of pizza because the pizza restaurant was not near you? Have you ever wondered if your favorite pizza restaurant was near you? Order from a pizza restaurant in Accra near you today.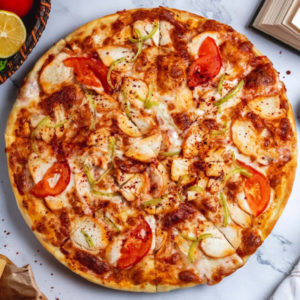 In this blog, we'll mention pizza restaurants in Accra and locations near them.
 Pizza Restaurants in Accra.
There are countless pizza restaurants in Accra. These restaurants do not serve only pizza but other fast foods as well. If you are fortunate, you can get a pizza restaurant near you.
Papa's Pizza
There are currently twelve (12) branches of Papa's Pizza Ghana available on pizarea.com, these branches include; Papa's Pizza East Legon (Headquarters), Papa's Pizza North Legon, Papa's Pizza Spintex, Papa's Pizza Weija, Papa's Pizza Osu, Papa's Pizza Ring Road, Papa's Pizza Tema, Papa's Pizza Dome, Papa's Pizza Dansoman, Papa's Pizza Community 25, Papa's Pizza Community 4, Papa's Pizza Kwabenya, Papa's Pizza Dome & Papa's Pizza North Legon
Cheezzy Pizza is owned by Harvest Diversified Limited. They deliver hot delicious pizzas, burgers, rice meals, desserts, pastries, and drinks to your taste, offering delivery, pickup, and dine-in services. There are currently thirteen (13) Cheezzy Pizza locations. These locations include Cheezzy Pizza East Legon, Ring Road Central, Osu, Afienya, Kwashieman, Sahara Dansoman, Lapaz, Spintex & Haatso. Ashaiman, Adenta, Kasoa, & Hansonic Dansoman
Pizzaman Chickenman is a fully owned Ghanaian company that aims at serving the people of Ghana and Africa with the best of meals, with the aim of making quality and tasty food accessible and affordable.
There are currently twenty (20) Pizzaman Chickenman branches, all in Kumasi & Accra. The locations in Accra include East Legon, Awoshie & Weija, Dansoman, Kasoa, North Kaneshie, Spintex &Tema, not forgetting EastLegon Hills, UPSA & Ashongman. The branches in Kumasi KNUST, Sofoline, Ahodwo, Suame Maakro, Tanoso, Dakodwom, Buokrom, Pankrono , Afrifa Junction & Kissieman
You can place your orders from these pizza restaurant locations by dialing the shortcode (*920*61#) or visiting the website: Pizarea.com. For more information, please call 0577690493 or 0242724347.
At Pizarea, we make food ordering a delight.