PIZZA RESTAURANT LOCATIONS 
Pizza restaurant locations in Ghana have grown over the years.  These locations have been of tremendous convenience for most Ghanaians, making life comfortable for many.
Pizarea Gh has also made it simple for you to choose from a variety of restaurants where you'd like to purchase your preferred pizza and you're spoiled for choice with restaurants such as Papa's Pizza, Pizza Inn, Cheezzy, Eddy's, and many more.
We have, in this article, listed a number of pizza restaurants in Ghana at the moment together with their respective locations.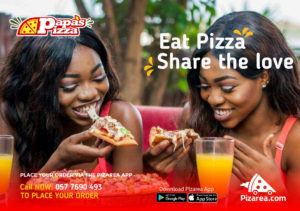 Papa's Pizza Ghana is a Ghanaian pizza company that has been in operation for over a decade. It is one of the country's largest and most popular pizza restaurants.
They have excellent customer service and extremely efficient delivery service, serving the most delicious, fresh meals, and their service is quick and dependable.
There are currently twelve (12) Papa's Pizza locations. These locations include Papa's Pizza East Legon (Headquarters), Papa's Pizza North Legon, Papa's Pizza Spintex, Papa's Pizza Weija, Papa's Pizza Osu, Papa's Pizza Ring Road, Papa's Pizza Tema, Papa's Pizza  Dome, Papa's Pizza Dansoman, Papa's Pizza Community 25, Papa's Pizza Adenta Rowi Junction, and Papa's Pizza Kwabenya.
CHEEZZY PIZZA
Cheezzy Pizza is owned by Harvest Diversified Limited. They deliver hot delicious pizzas, burgers, rice meals, desserts, pastries, and drinks to your taste, offering delivery, pickup, and dine-in services.
There are currently thirteen (13) Cheezzy Pizza locations. These locations include Cheezzy Pizza East Legon, Ring Road Central, Osu, Afienya, Kwashieman, Sahara Dansoman, Lapaz, Spintex & Haatso. Ashaiman, Adenta, Kasoa, & Hansonic Dansoman
PIZZAMAN CHICKENMAN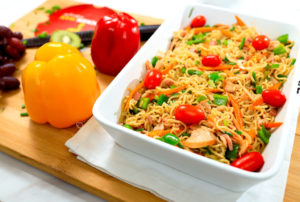 Pizzaman Chickenman is a fully owned Ghanaian company that aims at serving the people of Ghana and Africa with the best of meals, with the aim of making quality and tasty food accessible and affordable.
There are currently twenty (20) Pizzaman Chickenman branches, all in Kumasi & Accra. The locations in Accra include East Legon, Awoshie & Weija, Dansoman, Kasoa, North Kaneshie, Spintex &Tema, not forgetting EastLegon Hills, UPSA & Ashongman. The branches in Kumasi KNUST, Sofoline, Ahodwo, Suame Maakro, Tanoso, Dakodwom, Buokrom, Pankrono , Afrifa Junction & Kissieman
PIZZA HUT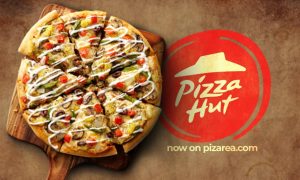 Pizza Hut is an international Pizza company. Pizzahut is all based in Ghana with five (5) branches at the moment.
These branches are, Pizzahut East Legon, UPSA, Ashaiman, North Kaneshie, Marina Mall, and Palms Square.
Domino's Pizza Ghana
Domino's Pizza Ghana runs on a free delivery policy. Domino's delivered over 400 million pizzas last year also, they operate over 11,000 pizza places in more than 80 countries dedicated to providing great-tasting pizza for takeaway or delivered to your door.  Their stores are located at
Osu, Oxford Street. Above Koala Supermarket. Accra. Ghana
East Legon, 21 Boundary Road
Some of our top-selling pizzas are Pepperoni, Extravaganza, Chicken Feast, Meatzza, and BBQ Meat Lovers
You can place your orders from these pizza restaurant locations by dialing the shortcode (*920*61#) or visiting the website: Pizarea.com. For more information, please call 0577690493 or 0242724347.
At Pizarea, we make food ordering a delight.